The wait is over and fans of the BC Lions can now circle some very important dates on their football calendar as the Canadian Football League has released the 2016 regular season schedule.
The Lions will kick off their 2016 slate of home dates with a big divisional rivalry game as the Calgary Stampeders make their first of two visits out west on Saturday, June 25.
In total, the Leos will play five of their nine home games on Saturdays and all but two home games in 2016 will kick off at 7:00 pm. Other home dates include three Friday night tilts and one Thursday night match-up.
"We know our fans prefer weekend games with evening start times and I believe we went a long way to achieve that this year," said Lions president and CEO Dennis Skulsky. "Five of our home games come after Labour Day and three of those fall on Saturdays which means BC Place is going to provide us with a tremendous home field advantage down the stretch when it matters most."
"We know what our fans prefer…five of our nine home games come after Labour Day, three of those fall on Saturdays." – Dennis Skulsky
Following the season-opening tilt versus Calgary, the Lions host Ricky Ray and the Toronto Argonauts on Thursday, July 7 and then hit the road for three games before returning to BC to take on Hamilton (Saturday, August 13) and Calgary (Friday, August 19).
The break between home games is significant, but it's a chance for fans to enjoy a little time out of the city without missing a minute of Lions action on TV while the team plays three on the road and grabs a break on the bye-week.
"From a football perspective, I'm very pleased with the schedule," said GM and head coach Wally Buono. "Our bye weeks come at optimal times during the year, we finish with three of four games at home and a couple of back-to-backs at the end of the season are a benefit to the coaching staff as well."
The Lions start the second half of their home schedule with a Friday night date against the Montreal Alouettes on Friday, September 9 and host the reigning East Division champion Ottawa REDBLACKS on Saturday, October 1.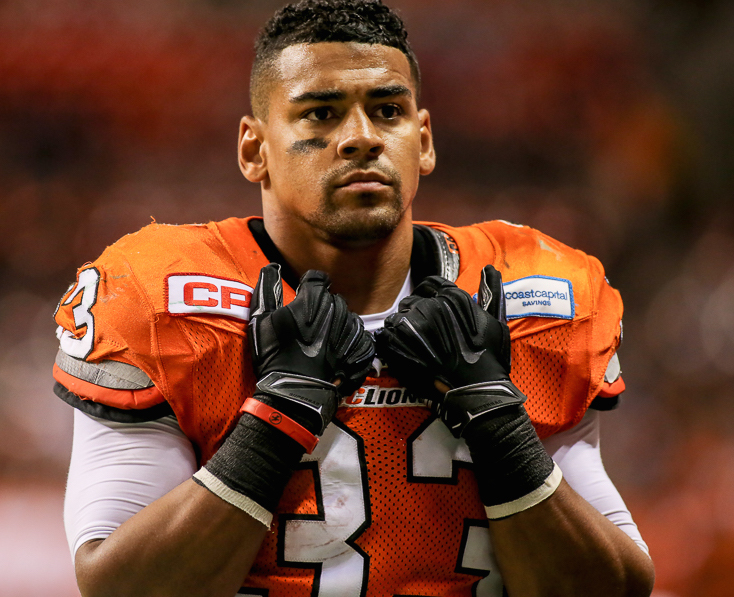 The club's final three home games come against West Division clubs with Andrew Harris and the new-look Winnipeg Blue Bombers coming to town on Friday, October 14. Safe to say that Harris has likely circled that date on his calendar too, so it's definitely going to be 'can't-miss' game.
The Edmonton Eskimos didn't lose many games last year on their way to a Grey Cup title, but they did drop a thriller here last season and the Lions pushed the Green and Gold to the limit in two other road games, losing one in overtime. New head coach Jason Maas brings former Leos pivot Mike Reilly and the rest of the Evil Empire to BC on Saturday, October 22 at 4:00 pm.
The Lions' regular season finale will be a hot ticket right out of the gate as the revamped Saskatchewan Roughriders visit on Saturday, November 5 at 4:00 pm. Like the 'Bombers game in October, the 'Riders tilt is the back-end of a home-and-home series so it will likely have plenty on the line when it comes to the final standings.

The Lions get things started with a preseason game on the road versus Saskatchewan on June 11 and host Calgary on Friday, June 17 before making their final roster cuts.
While single game tickets go on sale closer to the beginning of the season, the best value for Lions fans are still season tickets which start as low as $25 all-in, flex packages (10 tickets used any way you want) and three-game packages.
Download your BC Lions 2016 Wallpaper HERE.