BC Lions President & CEO Dennis Skulsky to move to Vice Chairman role
The BC Lions Football Club announced today that Dennis Skulsky will be relinquishing his duties as President and CEO of the club effective April 1, 2016 and move into a new role as Vice Chairman.
Skulsky, the 29th president in team history who joined the Lions in 2010, informed owner David Braley of his plan to enter semi-retirement last fall. After considerable consultation between the two, a strategy has been crafted where Dennis will assume a Vice-Chairman role for the Lions and will continue to represent the club on the CFL's Board of Governors and on numerous important league committees.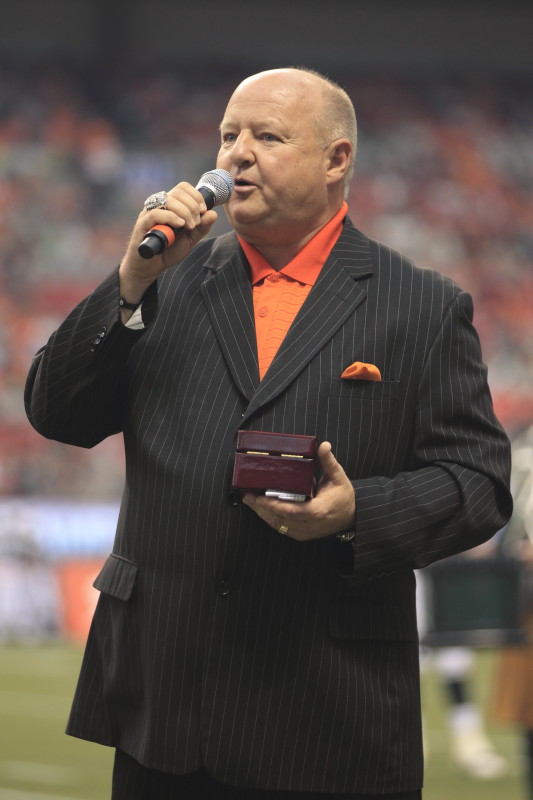 Dennis' new role will see him commit at least 25% of his time to his duties which will include representing the Lions in the local business community, on strategic projects and as an advisor to Mr. Braley.
"After 43 years of fulltime employment, the time has come to step back and spend more time enjoying life with my wife, family and grandchildren," said Skulsky. "I am very grateful for David Braley allowing me to ease into this new lifestyle while still being able to contribute to the club. I bleed orange and I feel privileged and honoured to have been the leader of this great franchise for the past six years."
"Dennis has been among the most accomplished executives in the history of the CFL," said team owner David Braley. "He has led the Lions with incredible enthusiasm and expertise and I am very proud to have had him part of this great franchise since his days as a founding member of the Waterboys in 2003, in addition to his time as president. He is a tremendous leader and a dear friend and I wish him the very best as he enters this new phase of life."
"As a coach and a GM, I could not have asked for a better working partner than Dennis Skulsky," said Wally Buono. "We have shared a common focus and goal of winning championships for our fans and I will miss his unequaled passion and support of our efforts to build great teams."